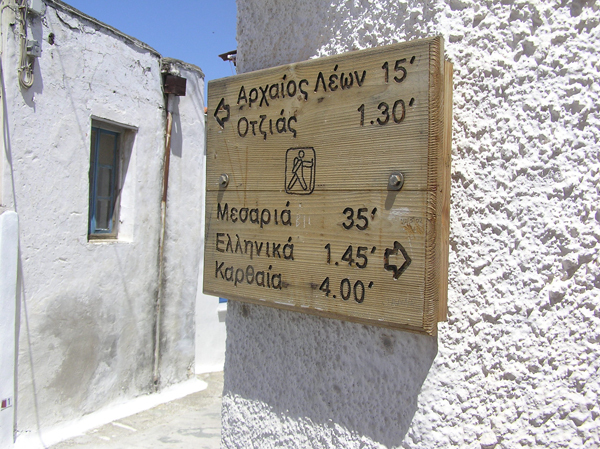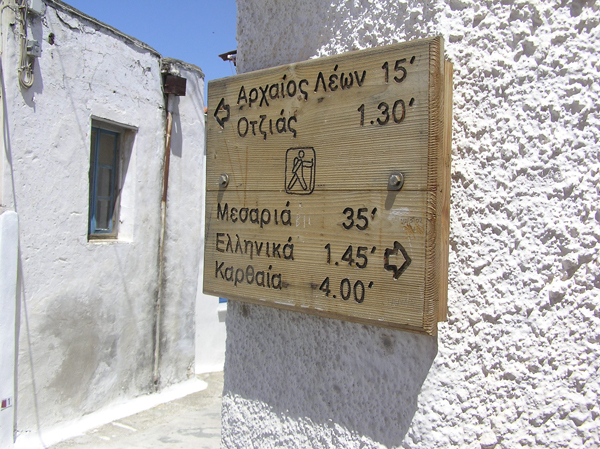 Walking tourism
Kea is a destination with a network of cobblestone path streets and the complex relief of the island gave these cobblestone paths a special character. Slopes, ravines, hills, springs, settlements, mills, country churches, beaches, archaeological finds, oak trees are the unique elements of the landscape of Kea that you will meet through your wandering in the wonderful paths of the island.
The paths of the island with a total length of 36 km are ideal for hikers, nature lovers, explorers or just people who want to experience Kea in a different way. Twelve routes have been selected and have wooden signs for guidance.
In recent years, walking tourism has flourished on the island and its paths have been described as a Network of Cultural Interests.
Ecotourism
Through the paths of the island, the "hikers" will experience the impressive flora of the island with about 3,000 species of plants. Tough mushrooms, chestnuts, lichens, cuttings, wild gladioli, anemones, wild roses, jungles, irises, maple trees, etc. they make up Kea's flora. Of the 16 endemic plants, the 5 were characterized as rare and the southeastern part of the island is part of the Natura 2000 network.
The island's fauna presents interest as it has many game havens, migratory birds and raptors.
Shipwrecks
Tzia is famous for another reason, shipwrecks. That of the British is just outside the port of Korissia. It was discovered by Jacques Cousteau in 1975 at a depth of 120 meters. It was one of the largest ocean liners in the world and was used as a floating hospital in the early 20th century. A little further south and west is the shipwreck of the recently discovered Burdigala, and is the second largest wreck in the Greek area after the British. Outside of Koundouros is the Patris shipwreck, a steamship that sank in 1868.